The Right Piano Teacher?
The Music Teachers website carries some sound advice to help you choose the right piano teacher for you or your child.
See the "Guidelines for Choosing a Teacher in Safety and Confidence" page.
Please read these guidelines carefully before contacting me and feel free to ask me any of the recommended questions.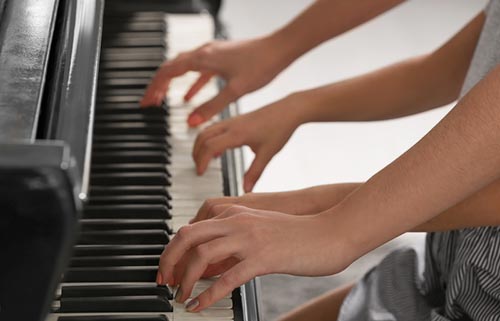 "We strongly discourage negotiation with teachers by email and enthusiastically recommend picking up the telephone. The spoken word is by far the best first step in establishing confidence on both sides. Don't make arrangements for you, your child or your money with an individual you only correspond with by email. You will be at risk." - The Music Teachers Website.